Get 5 Simple Prompts to strengthen your mindset and build confidence DAILY!
Develop the success habits to start each day off right and get 1% better every single day. 
SEE your wins stack up in the pages of this journal, page by page, day by day, week by week! You will be able to see will have a tangible, visual representation of all the work you put in over time and of just how far you've come!
Stacking Your Wins with this journal strengthens your …
confidence
resilience
motivation
persistence
drive
… and overall excellence.
But we all know this process isn't all fun and games. You will face challenges, adversity, failure, and even doubt.
That's why this journal matters!
So you can look back and see the proof of challenges faced, adjustments made, and accomplishments you achieved along the way! All those wins stacked up in the pages of your journal will be there to help carry you through the tough times that are sure to arise as you go through this journey of sport and life.
Not only that, you'll get to build your skill of intentionally setting goals and achieving them on a regular basis.
This journal also helps you develop the ability to self reflect/correct, and make adjustments so you continue learning, growing, and developing into a stronger, more capable, and more confident human being (not just athlete).
There's a space for your BIG picture goals as well as weekly notes and reflections, not to mention words of encouragement from me along the way 🙂
We're talking about building life skills that become so natural you automatically begin to apply it to every area of life (not just softball!).
If you're the kind of athlete (coach or parent) who understands the importance of a strong mental game, and aims to succeed in both sports and life, you're going to love this journal!
Pick up a copy at Amazon.com
OR
Pick up the TEAM Bundle Here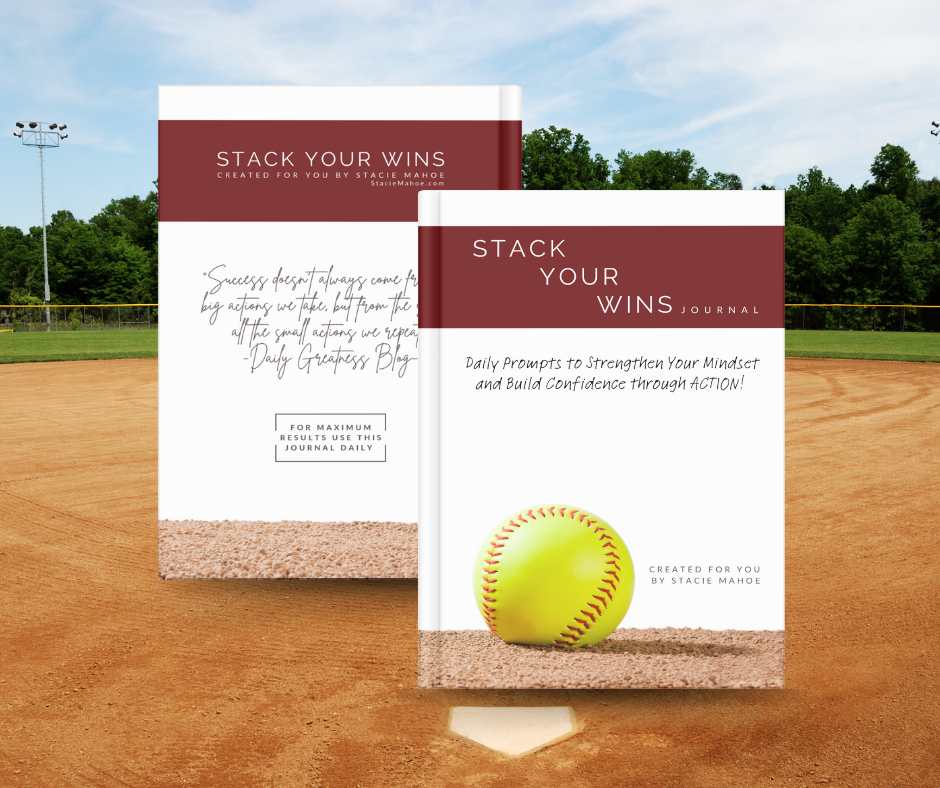 Enjoy!

Stacie Mahoe